Description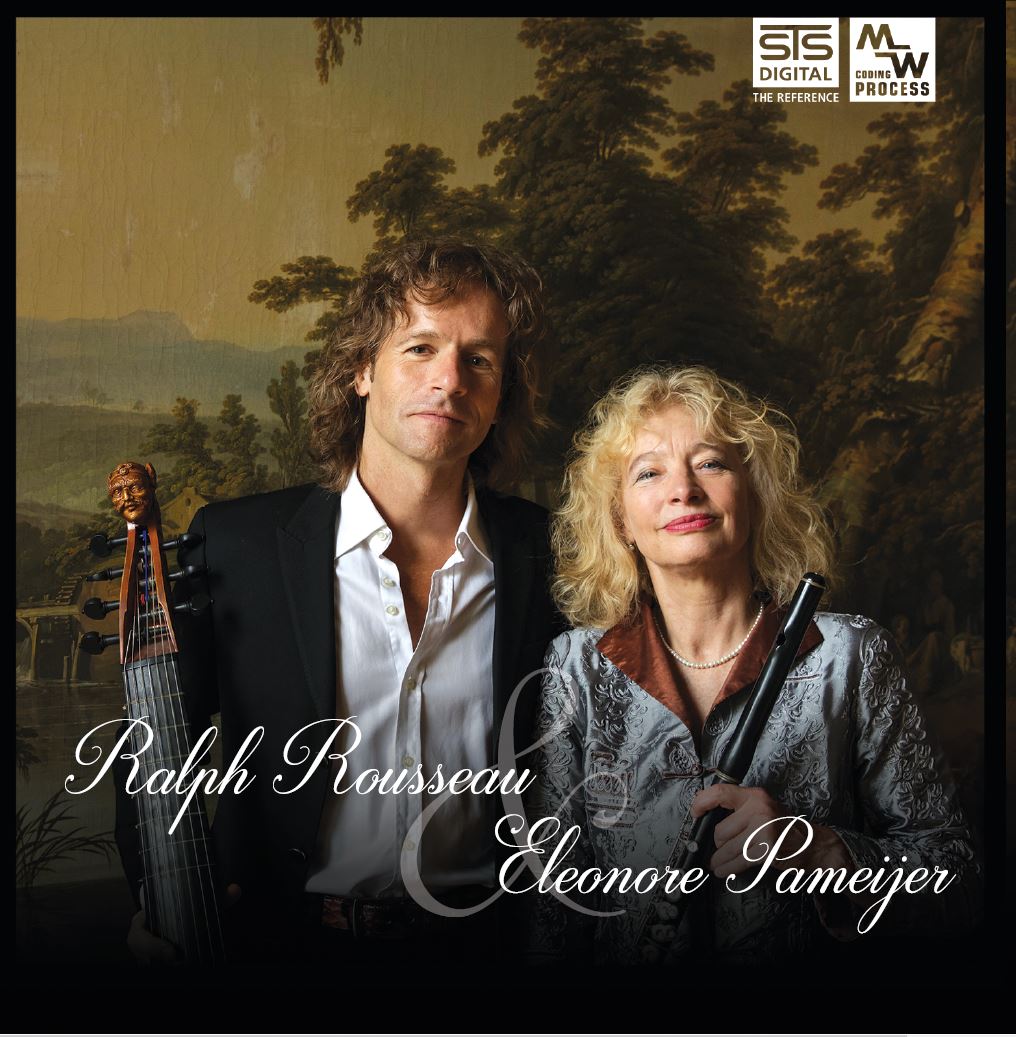 Eleonore Pameijer & Ralph Rousseau
Jacques-Martin Hotteterre (1674-1763)- Deuxième Suite pour flûte avec la basse
1. Prélude 3'37
2. Allemande 2'01
3. Sarabande 2'08
4. Gigue 1'27
J.S. Bach (1685-1750)- Sonate in e-klein BWV 1034 für Flöte und Bass
5. Adagio ma non tanto 3'19
6. Allegro 3'00
7. Andante 3'35
8. Allegro 2'48
Unico Wilhelm van Wassenaer (1692-1766)-Sonate in F-groot per flauto e basso continuo
9. Grave 1'58
10. Allegro 3'13
11. Adagio 1'14
12. Giga presto 1'33
Antonio Vivaldi (1678-1741)- Sonate in e-klein uit 'Il Pastor Fido' per flauto e basso continuo
13. Vivace 1'33
14. Fuga de capella 2'04
15. Largo 1'24
16. Allegro ma non presto 3'31
Instruments: wooden traverse flute built by Albert Wunderlich, Wernitzgrün, 7-string viola da gamba by Reinhard Ossenbrunner, 2003. Bows by Gerhard Landwehr.
Recorded LIVE on June 30th, 2017 at "De Oude Jan", Velp. Sound engineer: Fritz de With (Sts-digital), mastering Peter Brussee (Q-point Hilversum). Lay-out: M84 Media. Photography: Bas Uterwijk.Thanks to: Fritz de With and Stadsarchief Amsterdam.
Eleonore and Ralph met in 2011 at a concert venue they both frequent and have been playing together ever since. Their shared fascination for both contemporary and early music has enabled them to take a fresh look at either genre. Several composers have dedicated new work to them. On this album they explore the field of early music. The pieces have often been written for flute and basso continuo. Here, however, they are performed in a very fragile and open manner, with only the viola da gamba covering the basso continuo part. To add to this naturalness, the album has been recorded LIVE, without edits.
www.eleonorepameijer.com
www.ralphrousseau.com